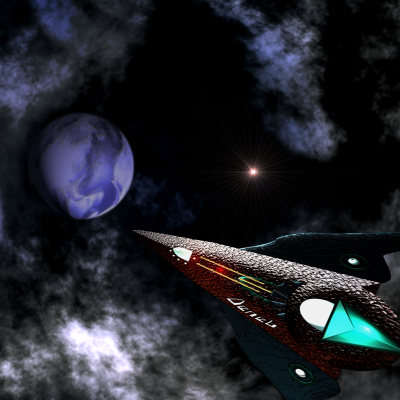 Name: Mac

Born: Luino, September 14, 1964

Lives in: Luino (VA) Italy

Loves: anime (especially the super robot animes from the 70's and 80's, but also recent ones, such as Evangelion), music, pictures, manga, Star Trek (The Original Series, The Next Generation and Voyager), Gene Hackman, American English, OTR (that's Old Time Radio), old movie serials, making music, playing, nature, rocks, the sound of washing machines, the early Marvel and DC comics, watching the stars, Peanuts by Schulz, electronic instruments, and more...

Hates: cell phones, dogs' barking, little (and not so little) things that go wrong one after the other, cell phones, every form of fanaticism and narrow mindedness, stupid and self-centered people, cell phones, the sound of lawnmowers, backstabbing hypocrites, cell phones, and more... did I mention cell phones?

Favorite musicians: Tangerine Dream, Jean Michel Jarre, Kraftwerk, Klaus Schulze, Depeche Mode, Rockets (the French space rock band), Italian theme songs of anime series from the 70's and 80's, Matia Bazar, De Sfroos, Celtic music in general, Vangelis (some things), Doris Norton, Banco del Mutuo Soccorso, Roger Pontare, Syrian, and more...

Secret dream: to become.